Locksmith is a Real Estate Agent's Best Friend
Are you looking for a trustworthy locksmith for realtors? You've found the right one in Vancouver.
When it comes to your business, time is of the essence, and money is too. 
We understand that realtor customers' needs must be handled efficiently and promptly.
Therefore, when you contact us, you will receive an estimate of the costs after assessing the situation to make you a firm price quote.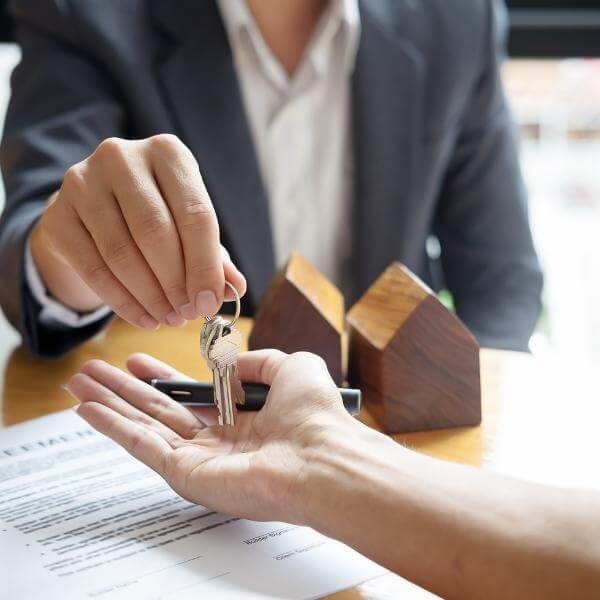 On-Point Provides Outstanding Realtor Locksmith Services
On-Point locksmiths are all licensed, insured, and bonded professionals who are always on time and provide upfront prices with more than ten years of experience.
In addition, we have fully equipped mobile emergency vans that will provide you with a rapid response for your Realtor Locksmith needs. 
We know each business is unique and provide the following services:
Lock Changes and Rekeying 
A realtor must change or rekey the locks for new homeowners or safety purposes.
This is where we come in to provide you with the best lock change and rekeying service.
You can then hand the new owners a set of keys only they have for the entrance doors.
We can also help with a rekeying service for evictions to ensure occupants do not have access to the property. 

As a realtor renting out a property, you must ensure that you have an emergency locksmith service if an occupant locks themselves out of a property.
Or perhaps you need to show a house and cannot access the house lockbox.
Here at On-Point, we are available 24/7 to help. 

Whether a home is foreclosed, owned by a bank, or an owner moved, the house still needs to be shown to customers.
As the house needs offering, a lock box installed on the property's exterior door helps real estate agents access the home.
With the lockbox, you get access using a combination to open the locks that hold the key.
We can even provide secure padlocks for backyard pool areas and gates. 
Evictions and Foreclosures

When it comes to evictions, it is not a pleasant process. However, once the sheriff completes the legal process, we will help to make the removal smoother. In addition, our mobile locksmith service will help secure the property. 
We can even help with foreclosures to minimize or eliminate the need to visit the property.
First, however, the real estate agent must complete the account application with the necessary information and the property address with contact information. 
Once done, a trained locksmith will be dispatched to the property to follow the guidelines on that work order.
Once the locks are opened, the technician will change the combination of the lock box for the key.