Apartment Doors Installation & repair
As the manager of an apartment building, you have a great deal of experience with renters losing keys, having door frame broken, and failing to return the keys when the lease is ended. 
That is why it is so important that you have a reliable locksmith on call for your needs.
Here is why our customers keep coming back:
Customer Focus
Workmanship & Parts Guaranteed
Scheduled Appointment Times 
Uniformed Professionals
Licensed Locksmith Experts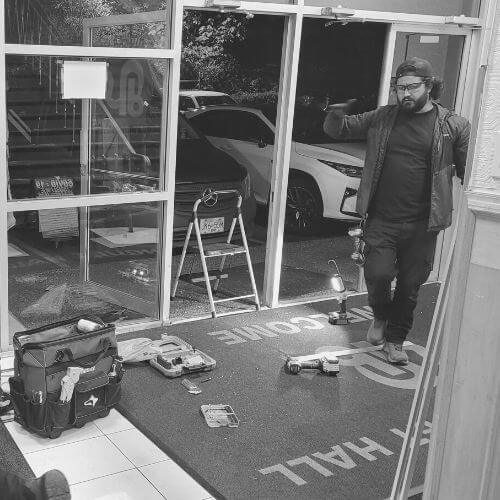 Keep Your Building Secure

To keep your building safe and provide the best protection for your tenants, you need to choose a company that has experience with the installation, replacement, rekeying, and repair of apartment doors and locks. 
We stock a wide range of brands and types of locks so that we are able to service any of your buildings.  
Our products include fire-rated doors and hardware, high-security locks, peepholes, closers, and key service. 
We are available for emergency lockouts, break-in repair, or standard maintenance.  
We comply or exceed all code and safety regulations. 
These include deadbolts, doorknob locks, keypads, sliding door locks, and magnetics.  

One of our more popular services is rekeying.  This is a readjustment of the mechanism that will give you and the tenant a new key without the necessity of replacing the entire lock. 
This is extremely cost-effective since it only involves replacing the pins in the mechanism, so you are basically only paying a labor charge. 
Rekeying can be completed quickly and with little mess. 
The procedure leaves you and the tenant with peace of mind that the door is secure with no other outstanding keys able to access the lock.
Contact us at OnPoint Locksmith in Vancouver to arrange for a discussion of your needs and our abilities to handle them.