Motorcycle Key Replacement
Lost Your Motorcycle Key ? we can help
At On Point Locksmith Vancouver we are experts at key and lock repairs for your motorcycle. 
We understand your need for reliable transportation for business and pleasure and if your key is lost or broken, you need immediate help.
Why On Point Locksmith ?!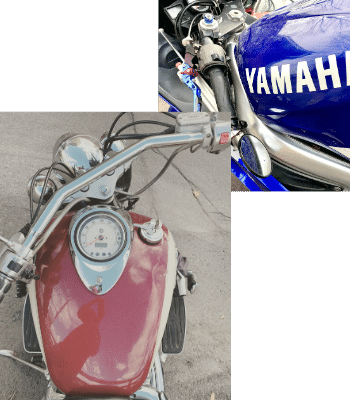 Don't Panic: What to Do When You've Lost Your Motorcycle Key
Just give us a phone call and we will arrive at your location with the tools and products necessary to produce a new motorcycle key. 
Our locksmiths make a new key on the spot in case you lost all your keys. 
Keys that have broken in the lock may seem like a difficult situation, but our experts are trained to extract the remaining part and prepare an entirely new key for your use. 
Our goal is to get you back on the road as soon as possible.
Were skilled at motorcycle key and lock repair for such models as:
Emergency Locksmith Services Coming Your Way, Motorcycle Lost Key and Broken keys Services
No one knows when they will need emergency locksmith services. 
That is why we make ourselves available every day, all day. Our locksmiths are ready to help you during week-days, weekends, and holidays. 
We are also prepared to service your key replacement or lock repair needs wherever you are, at home, work, or on the road.  It is simply part of our regular business practice to help you  
Our services include:
Bike key cutting

 

Lock Repair

 

Lock re-keying

 

Extraction of broken lock key

 

Extraction of broken ignition key

 

Motorcycle key duplication

 
If you have any questions about our services or rates, don't hesitate to ask. 
Our representatives are available to discuss your needs and our abilities to provide the key and lock repair and replacement necessary to keep you and your motorcycle safely traveling the roads.
How much does a Replacement Motorcycle key cost? Between 200$-500$ 
Can a locksmith make a new key without the original? Yes even if you lost all of your keys we cam make you a new one.
Do you come to me or do i need to tow my motorcycle to you? We come to your location and replace your motorcycle keys on site.