Mobile Car Key Extraction Service
your car key has just broken in the ignition and you cannot get it out?
Imagine getting to your location only to find that you cannot get the key out of the ignition.
Or, you get out of the mall and go to unlock your day, your key fob won't work, so you try to do this manually and end up breaking off your key inside the lock!
These are the types of scenarios in which mobile car key extraction services were designed for.

Our experts here at On Point Locksmith are here for your 24/7 whenever you need key extraction services for your vehicle.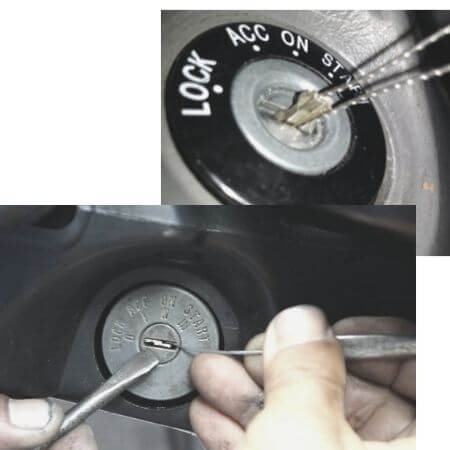 We ensure no damage, key extraction for all lock types.
Some of the services offer:
– Bent car key removal
– Key extraction from rusty locks
– Car key removal from locks that are dirty
– Frozen lock extraction
– Car key removal from damaged locks
When we approach a extraction job, we are super careful.
We want to ensure that we are able to get the key out of the lock without damaged it further.
We realize that if the key were to break from removing it, that this means having to replace the key as well, which is going to cost you more.
Our idea is that we go slow and steady to remove keys to avoid damaging these keys in order to save you more money in the long run.
Your Automotive locksmith in Vancouver
When you work with On Point Locksmith we are all about getting you back into working order without having to cost you even more.
When the key is extracted, then we can repair the lock or replace this if needed.
We will use our professional experience to determine which is the best option for your situation.
Remember, we can come to you no matter where you are at to help get you back on the road, as a mobile car key extraction may be needed at any place at any time that you are using your vehicle.