Master key systems increase control and convenience
Tired of using a different key for every door in your building? We provide master key system services that will join all of your keys into one type of access mode. 
On Point Locksmith is a specialist master key locksmith company operating in Vancouver.
We offer a wide range of services that include master key system installation, repair, rekeying, replacement, duplication, and even design.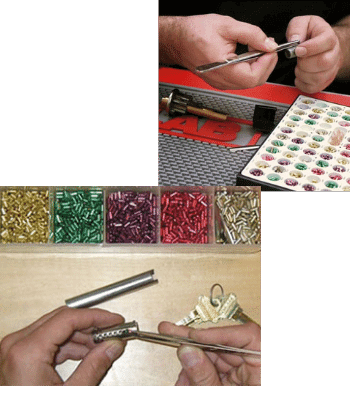 Advantages of Master Key Systems
Master keying systems offer many benefits to any building that requires numerous access levels.
Effective security. Give specific people authorized access only to areas you have approved.
Superior access control. Ensure that no one duplicates the key without your permission.
Extreme convenience. No need to carry around a set of keys when you only need one to open all the doors in the building.
Efficiency. With easy access to all areas, the productivity of your employees will be enhanced.
Cost-effective. By rekeying your existing locks, you will save money by not having to invest in new hardware. On Point Locksmith always strives to give you the best prices.
What Is a Master Key System?
A master key system is a key plan where specific keys can open various designated doors. It provides swift access to all rooms within your premises, which makes it not only convenient but also secure, especially in case of emergency. 
The systems can be designed to work with individual keys for different levels and also with a grandmaster key that will grant access to all areas. This can be particularly useful when there are two companies in one building, and the security staff and building owners can use a grandmaster key. 
Master key systems are an excellent option for a wide range of commercial and residential properties including:
Office buildings
Schools
Government buildings
Commercial venues
Banks and other financial institutions
Hospitals
Warehouses and other industrial facilities
Apartment buildings
On Point Locksmith Vancouver Master Key Systems
Our keying experts at On Point Locksmith are highly experienced and trained to work with a wide variety of master key systems. The locksmith services we provide are always performed to high standards. 
Are you looking for master key locksmiths in Vancouver and the surrounding areas? Look no further. 
On Point Locksmith takes professional master keying services to the next level. 
Contact us today on (604) 398-2954 to find out more, or send us a message!