Fix your car door lock today!
Is your car door lock not working as well as it should?  If so, it is a good idea to have it inspected as soon as possible. 
Vehicle door locks can break and it can cause a lot of problems when it happens. 
While it could be that your key is worn or your fob needs a new battery, frequently it is a faulty cylinder.
Reasons Why The Door Won't Unlock:
Insufficient Lubrication
Frozen Lock
Broken Lock Tail Piece
Broken Lock Cylinder & Tumblers
Worn Key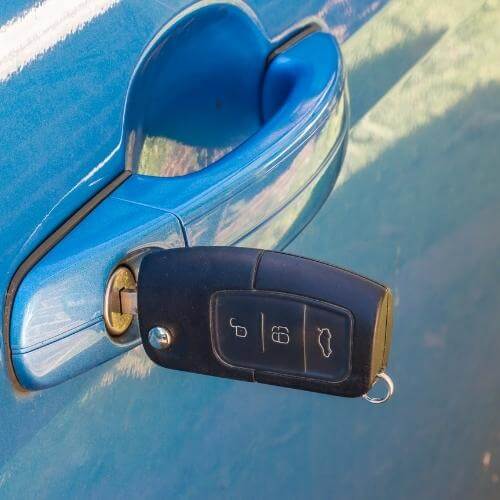 We repair and replace all types of car door lock
No matter the reason, if a car door lock is damaged or broken, you need to have it repaired. 
On Point Automotive Locksmiths employ technicians who are skilled at working on door locks and can help you out in an emergency or with preventive maintenance.
Repairing a car door lock has a number of steps. 
First, the door panel must be removed in order to gain access to the cylinder. 
We have found that many people have attempted this because it seems so simple with only a few screws. 
However, if done improperly, the door panel can sustain damage and you will need a new panel, so there were no savings in the long run. 
This job should be relegated to a professional.
Next, the cylinder is removed and carefully examined.  The extent and type of damage will determine whether the cylinder can be repaired or will need a replacement. 
After the cylinder is repaired or replaced, it is tested to be sure it works.
Then the panel is set back in place. 
We make sure everything is secure and give the locking mechanism one last test. 
After we receive your approval, our job is complete.
Keep our website and phone number on file. 
We are ready to assist you with any type of key or lock problem, emergency, or maintenance.