Full-service Door, Locksmith and Security Professionals
There are many things to deal with when you operate a storefront business. 
The last thing you need to deal with is difficulty opening the front door. If the key sticks, you need to jiggle the mechanism, you have had a break-in, or employee turnover has left the chance of too many keys issued, all can cause concern.
Installation of Storefront Door
Installing, Repairing and Replacing Pivots
Door Closer and Alignment Repair
Emergency Locking and Unlocking Services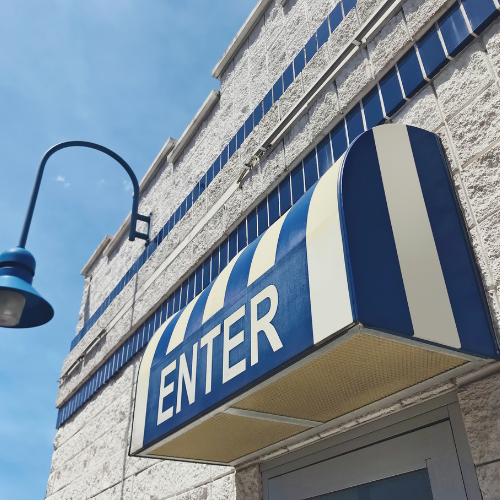 Emergency Locksmith Services
We understand that this business is important to you and when something doesn't work correctly, you need it repaired as efficiently as possible. 
That is why we give every call to our office our primary attention.
  At On Point Locksmith in Vancouver, we employ technicians who are able to deal with a large selection of locking devices. 
We are able to service your storefront lock with a new installation, repair, or upgrade.
Not every locksmith is able to deal with the security of a storefront lock and heavy-duty commercial mechanisms. 
We have service personnel with the knowledge and experience to give you the best service available. 
We also have access to a wide range of locks and all of the modern tools to service and install.
At the first sign of difficulty, you should contact our office. 
We will be happy to dispatch a person or crew to deal with the issue or to offer recommendations about possible solutions. 
We understand that you don't want to be put into the position of having to delay opening because a key has broken in the lock or a situation where your key simply will not work.  
While most storefront operations use a mortise lock, some have a rim lock or another system. 
It really won't matter because it is our policy that our workforce is adept at dealing with locks of all types and sizes, older locks and modern styles. 
When you call for our service, we will ask you about the type of lock you have and the problem you are experiencing. 
You can give us the time you want us to show up or ask that we come right now. 
Our representative will be happy to help you keep your business running smoothly and your doors operating appropriately.