Car Trunk Lockout Solutions
Keys Locked In Trunk? Call Our Trunk Unlock Services for prompt, affordable & professional locksmith
What would you do if you were to lock your keys into the trunk? You will find that some people would simply say that they would hit the trunk release button inside their car.
However, what happened if the keys are locked in the car, and you have no access to the one click button? In addition, what would you do if the key breaks in the trunk lock and it is stuck shut? These are serious issues and are something that you want to get taken care of immediately.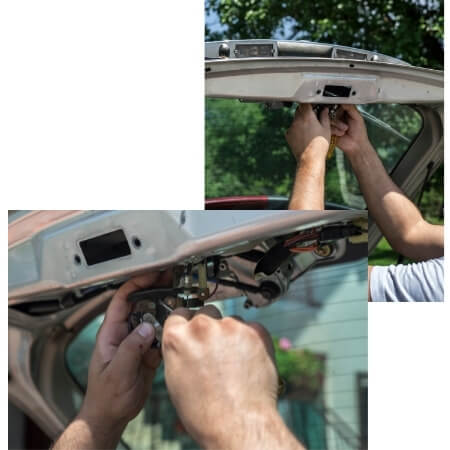 Our 24/7 trunk unlock services include:
Call On Point Locksmith – your automotive locksmith in Vancouver as we offer 24/7 trunk lockout solutions that are going to get your keys back or ensure that the trunk lock works.
Our 24/7 trunk lockout solutions include:
– Keys locked in the trunk
– Trunk deadlock solutions
– Trunk remote control issues
– Faulty trunk lock
– Key jammed in the trunk lock
The way in which we unlock the trunk on any car really depends on the make and model.
Older models are often a bit easier, while newer models take a bit of technical no how with fuses and whatnot to get this open.
The good news is that when you call On Point Locksmith, you will find that our trained and certified professionals have dealt with all types of trunk lockouts, and we can get you back into your truck within a few minutes.
If you call, we will get to you asap so that you are not having to worry about this all throughout the day.
Dealing with being locked out of your trunk is not something that anyone wants to experience. However, when it happens, you do have options to get back into this.
On Point Locksmith is here for all your car trunk lockout solutions.