Car Key Replacement Vancouver
We Replace Car Keys, Fobs And Remotes. Copy And Program On-Site
Automotive Locksmith Expert for car Key Duplication & Replacement
Misplacing or losing your car keys is more than a slight inconvenience, it can be a serious problem.
Without your keys, you can't start your car and that means you don't have transportation to get to work or to run your errands.
If you find yourself in this position, don't panic or stress, the experts at On Point Locksmith Vancouver are here to help.
We'll come to you and replace your car keys on the spot so you can get on with life.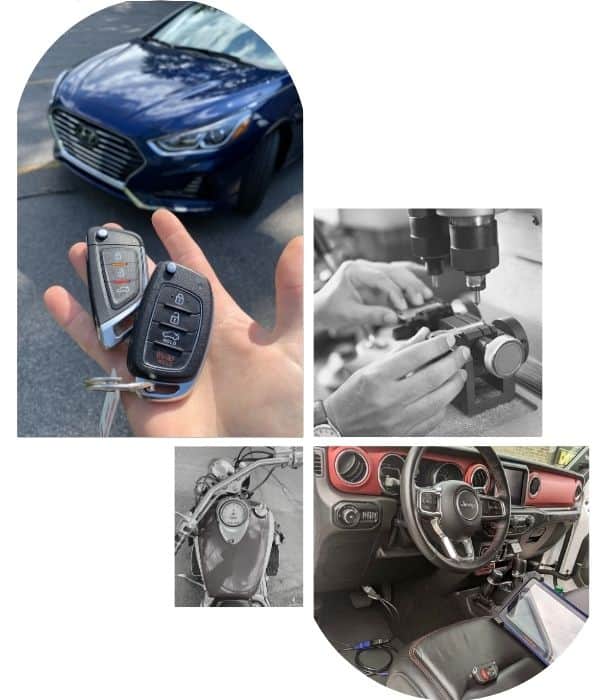 YES, I Want a Free Quote!
Your Automotive Locksmith For Car Keys and Fobs in Vancouver
You might be feeling a bit frustrated and embarrassed about losing your car keys, but there's no need to.
Honestly, we've helped many Vancouver residents who, just like you, just couldn't find their keys anywhere.
In fact, we've become quite expert at creating replacement car keys.
Within a short time after you call us, we'll have your new car keys ready to go with no hassle or delay.
Automotive Locksmith Vancouver offers the following services:
Remote and key FOB replacement
Chip key replacement
Smart and Flip Blade key replacement
Immobilizer key reprogramming
Car remote programming
Ignition switch repair and unlocking
Broken key removal
Car trunk opening
And more…
Car Key Replacement for All Makes and Models
No matter what make or model of car, truck, or van that you drive, lost keys are a big problem.
But, don't worry, we have the experience and skills to create a new set of car keys for any passenger vehicle, regardless of the manufacturer.
You'll benefit from our extensive training, experience, and specialty tools as well as our fast, friendly service.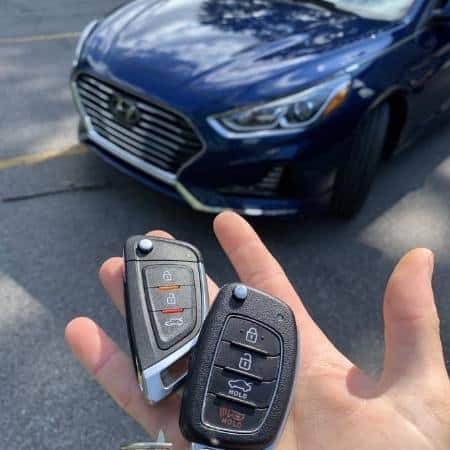 Lost All Your Car Keys - We Come to Your Location
It's never a good time to lose your car keys, but it's especially troublesome when you're away from home.
Without your keys, you're stuck until you can either find another way home, or you can get a new set of keys.
Our car key replacement service in Vancouver is exactly what you need.
No matter where you are when you notice that your car keys are missing, we'll come to you as soon as possible.
If your car keys have disappeared, no matter what time of the day or night it is. We're here to help you.
Just contact us at On Point Locksmith right away or call 604.398.2954.
One of our friendly, expert locksmiths will be dispatched immediately.