Why Hire On Point Locksmith?
You Can Count on Our Years of Experience
The door to your office or home is the entryway to keep your possession secure and safe.
But, when that door fails, it leaves you with a lot of stress and needs to work smoothly.
So, if you need lock repairs or installation maintenance,
On Point Locksmith is the one to count on in Vancouver.
When you choose our locksmith service, you will make a solid investment followed by trust with affordable prices.
We are the go-to locksmith in Vancouver, serving residents for years.
Over the years, we have built a reputable reputation for providing high-quality locksmith services. 
On Point Locksmith Is Always At Your Service
We strive to make the experience for clients comfortable.
When our technicians get a call to complete the job, you can feel at ease getting the best locksmith service.
We arrive on time and leave the workspace clean.
So, you can feel assured you get the best lock repair service. You can contact us 24/7 for any emergency locksmith needs. 
Our team is certified and bonded.

 

We provide commercial and residential estimates.
We are a locally owned locksmith dealer.
We have insured technicians qualified to hand lock repairs, lockouts, and installations.
We provide a flat upfront rate and do not charge for overtime
Our team is easily recognized by the uniform they wear and provides identity
For ease of repairs, we offer scheduled appointment times
Call Us Now For All Your Lock Concerns
Our qualified team of locksmiths can quickly identify problems with your building's locks. Our locksmiths will walk you through the process and always follow industry-leading codes.
You can always count on us at On Point Locksmith to be there fast to ensure your locks work as they should.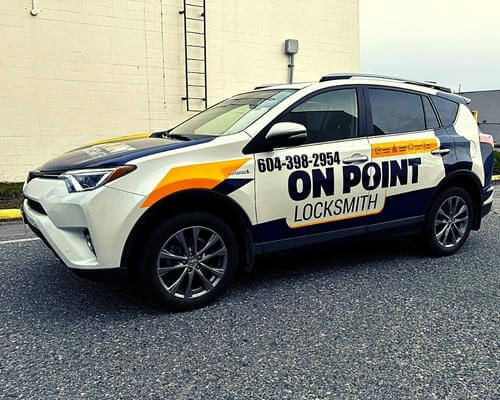 Luke Fedorchuk
I was very satisfied with their service. He arrived 15 min earlier than the 2 hour window they gave me and was finished up within an hour after that, with the two keys I had requested and an additional third backup door key as a bonus. Pleasant service and delivered results on a short notice. Would recommend to a friend.
Meg Bye
Onpoint Locksmith was amazing! A super nice guy named Amit came within an hour of the call and worked on both my broken front and back doors. He was so respectful of my home, knowledgeable of his craft, fun and did a great job. Would definitely use this local company again anytime.
i trasgu
This company is fast, effective, and honest. I am very happy I called them; locksmith David was very knowledgeable, addressed all our needs, and provided very good solutions. So honest! If you need a locksmith call them, they are really good and come to help fast. I would give them more than five starts if I could.
Erin M
My locksmith Amit was very kind, professional and extremely fast! Was at my place in an emergency situation within 30 minutes and finished quickly. Best locksmith service I have ever had. Can highly recommend!
Customer Focus Locksmith Service