Expert August Locks in Vancouver
OnPoint Locksmith Vancouver provides August Lock Installations to keep your house safe.
With our valuable insight, we can provide you with the best August integrated systems to achieve the desired results you need. 
Let's help enhance your business or home by incorporating an August Lock by providing you with creative suggestions to avoid costly installations and save time and money.
With our skilled team of locksmiths, you can get finesse to precision in your business or home.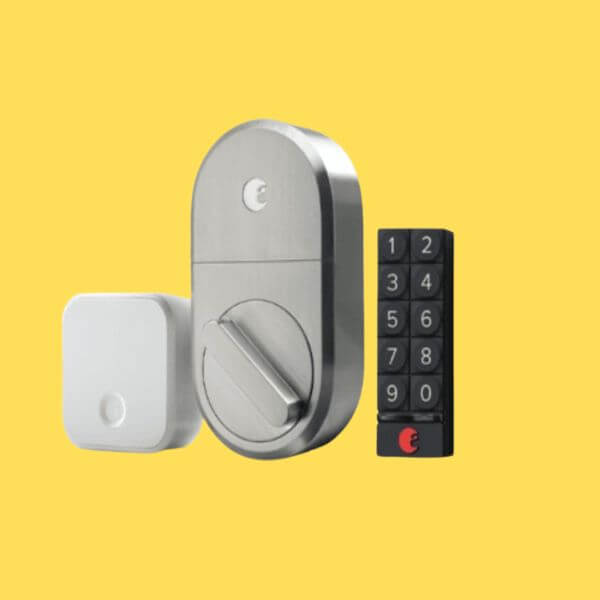 Get The Best August Product Installation in Vancouver
Let's help all the systems in your building communicate using a smart system.
We provide proper planning, programming, and design as our technicians have the experience to eliminate the need for you to work through loads of instructions in a manual. 
No matter your security needs using a remote, touch screen, keypad, or smart device to help control your system, we can help.
We have years of experience in August systems in Vancouver and surrounding areas. 
We recognize each customer's needs and provide a system fitting in with their requirements.
As a result, we can help you with an effective automation service at affordable prices to secure your building. 
With August locks, we can let you lock and unlock your door from anywhere, and you can grant friends and family access while tracking coming and going from the August app.
In addition, your door will automatically unlock when arriving home or work or lock when you leave. 
The August Smart Lock Pro works with all the essential voice assistants, including Google Assistant, Alexa, and Siri. In addition, the products provide you with bank-grade security as August Smart Locks uses AES 128-bit and TLS encryption.
Or have August Doorbell Cam Pro installed, allowing you to answer your door from anywhere.
HindSight constantly monitors the surroundings to capture moments in real time.
In addition, the free Basic Video Recording will enable you to replay videos from the last 24 hours. The product also pairs with the smart lock of August.