New lock installation when you want a lock installing a new door
"Fresh Installation" means to drill new holes to install a lock.  Usually this is done when somebody wants to install a deadbolt above an existing doorknob.
An indispensable security feature of every business or home is the lock.
For this reason, it needs to be installed by a locksmith for it to work smoothly and trouble-free.
However, improper installation can compromise the locks' integrity and functionality. 
Specialist lock technicians who are trained and skilled in drilling precise and accurate holes in any kinds of door or window so that it is perfectly safe and secure.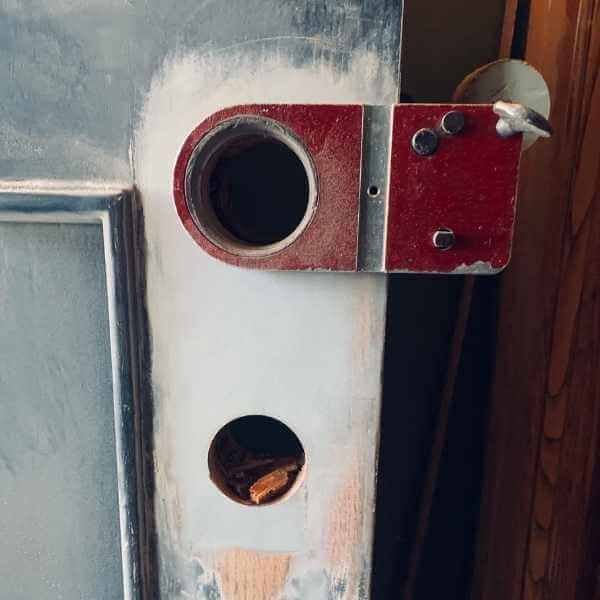 We stock a vast range of locks to suit most needs and door types

When it comes to new lock installations, the process is complex compared to replacing an existing lock.
New locks need precise drilling and correct placement of the mechanism.
Thus, the job needs handling by a professional locksmith. 
Here at On Point Locksmith, we take pride in being a leading fresh lock installation provider in Vancouver for commercial and residential properties.
Having spent years in the lock replacement industry, our technicians have the knowledge with expertise to handle different types of lock installations from leading brands. 
When choosing the right lock for your needs and unsure, we are here to help.
Our locksmith team considers your budget and the security level you need.
No matter the type of lock you choose, our locksmiths always evaluate the measurement before drilling holes into your door.
We use the best available tools and ensure that everything works correctly after the installation.
In addition, our team will guide you through the whole process of how your new lock works before leaving your premises. 
If you need a commercial or residential lock repaired or replaced, call us today.