Langley, BC Locksmith Service
We provide the best locksmith services in the Langley, BC
What would you do if you find yourself in a situation in which your car keys are nowhere to be found? What if your home door will not unlock with the key? What if you fear that your business does not have the locks that it needs to have in order to be safe? These are all situations in which you need a professional locksmith at your service. 
These services include: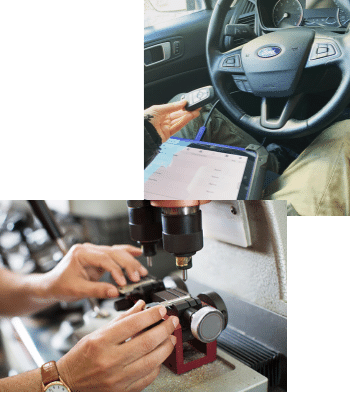 24 Hour Professional Langley, BC Locksmith Service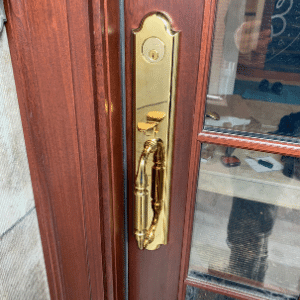 When a situation arises in which you need a Langley, BC locksmith service, we are here for you. And we are here 24 hours a day for whatever locksmith service that you may need. We know that there are times in which locksmith services are needed that are not in the typical business hours. And that is why we offer 24 hour service for whenever you may need it…we are here.
Emergency Langley, BC Locksmith Service
While we offer 24 hour service, there are times that you may have an emergency. You will find that an emergency is going to be whenever you have an issue that cannot be easily solved.
For example, if your keys are lost, then you need us there to help get you back into your home, business or car.
You will also find that an emergency can also be when your door locks are not working properly as this can put your personal safety at risk.
" I wanted to install high security locks in my business. I called On Point, the technician showed up at the scheduled time. He was very knowledgeable, gave me a thorough explanation of what would fit my needs. The price was reasonable and the job was clean and professional. 100% recommended! "
" Raz was friendly and professional. We called them to put up a new lock at the office and the installation was done on the same day. Very accommodating with my additional requests too! The locks he installed all worked very fine. Very pleased with their service! Highly recommended! "
" On Point Locksmith provides excellent service! Raz was friendly, fast and efficient! I highly recommend this company for all your lock and key needs. I'd definitely use them again! "
Aside from our emergency services, we also offer the following services to those who are in need:
– Change out locks on home or business
– Lock repair
– Duplicate car keys
When you are in need of a quality locksmith, we are here to make it happen.
We value our customer service and ensure that when we work with you, that you are getting top notch service.
When you call On Point Locksmith in the Langley, BC area, you can rest assure that your lock and key needs are going to be taken care of.
Be sure to call for an estimate on a project or when there is an emergency.