We're proud to be a leading locksmith company offering a complete range of locksmith services
The Marpole area is full of homes and businesses that are going to need a quality locksmith from time to time.
OnPoint Locksmith Marpole is here, we are the locksmith in Marpole that people need to keep the number of to ensure that they are ready to call us when there is an issue or emergency.
We offer tons of services ranging from residential to businesses, to auto and emergency services.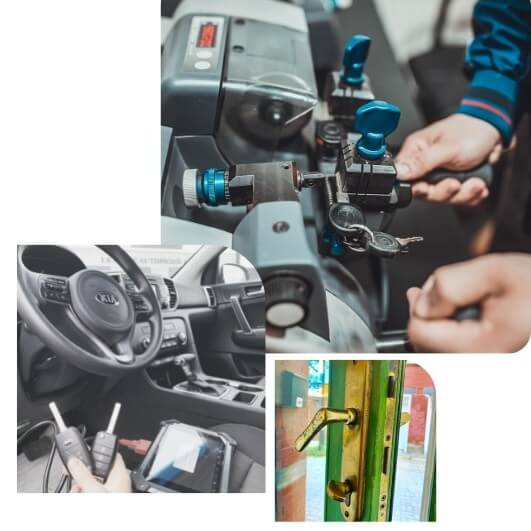 Residential Locksmith in Marpole
Do you feel safe at your home? This is key for those who live here. And for that reason, your locksmith in  Marpole should be the first person that you call to ensure that the home really is safe. All our services are meant to ensure that your home is safe and that criminals are going to be deterred when it comes to trying anything with this home. These services include:
– Door installation, maintenance and repair
– Lockout assistance when your keys are not with you
– Safe installation & repair
– Smart lock installation
– Deadbolt installation
– Padlock installation and re-keying
– Rekey doors if you have lost keys or just for extra protection
– Door hinge repairs and maintenance to ensure the doors are strong 
Commercial Locksmith in Marpole
At any business, security is key. Do you feel secure when you leave the business and head home? If not, then it may be time to call a locksmith in Marpole for your needs. We offer services that meant to ensure that your business is safe, even when you are not there. These services include:
– General locksmith services such as re-keying, repairing and lock installation
– Office lockout assistance
– High-security door installation and repair
Door Inspection, repair & installation
Are your doors up to code? This is something that we can do for businesses when we are going over the regular locks. We offer inspections and certifications to ensure that your building is compliant. We offer:
– Safety inspections
– Fire door inspections
– Automatic door inspections and certifications
Automotive Locksmith in Marpole
Your auto is the key to getting to where you need to go. When the keys break, the keys are locked or lost, then it can make you panic. However, no need to panic. Just call us for your needs! We offer the following auto locksmith services:
– Replacing lost keys
– Repairing broken locks or fobs
– We service most makes and models
– Getting you back into your car
And don't forget, our locksmiths in Marpole offers emergency locksmith services so that you can call at any time to get the service that you need.