Multipoint Lock Installation And Services
At OnPoint Locksmith Vancouver, we specialize in multiple multipoint locks.
The lock provides added protection to prevent door break-ins.
The centrally located deadbolt with a latch or a live bolt with two or more hook bolts or compression bolts keeps your most valuable possession safe. 
The bolts work by lifting the door handle, and it locks by key.
Not only does it provide added protection, but it also becomes a weather-tight seal.
Are you interested in a multipoint lock? We provide multipoint lock installation and services in the Greater Vancouver Area and surrounding areas.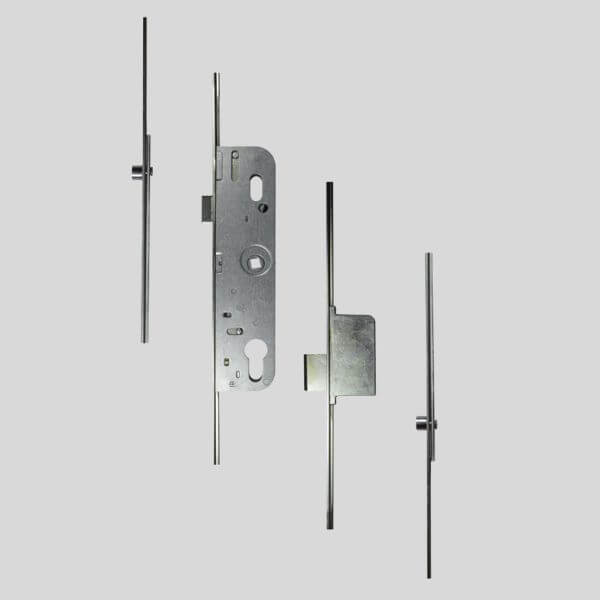 Our Technicians Are Experienced With The Top Multi-Point Door Locks
When contacting OnPoint Locksmith Vancouver, you can expect immediate attention regarding your lock request.
In addition, our locksmith representatives can provide a lock installation and repair service pricing. 
Our team of locksmiths has years of experience in the industry to handle your lock concern when arriving at your place.
In addition, we provide all Vancouver citizens with prompt customer service daily to address their lock concerns.
We provide added security to help commercial to residential property owners with ease of mind to keep their buildings safe.
Do you need a lock service request for multipoint lock installations? Our professional technicians can help and have the experience to handle the following:
Commercial Locks
Lock Installation and Repair
Residential Multipoint Locks
Push Bar
Security Door Installations
Auto Locksmith
Commercial Door Installations

 
Every job is manageable for our locksmith team to handle.
We can help with multipoint locks for commercial and residential doors.
Let's do a security upgrade for your business or home, installing a lock that has stood the test against break-ins.