Surrey, BC Locksmith Service
Professional Locksmith And Home Security service in Surrey, BC
When you are looking for a Surrey, BC Locksmith Service, then look no further than On Point Locksmith.
We are here and ready to serve the area for all their locksmith needs. Our services include: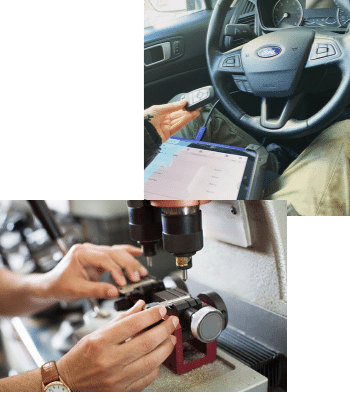 Whether you have lost keys, a lock needs to be re-keyed, you find that a lock is damaged or whatnot, we can make it right again with honest service that you can count on, and knowledge that our professionals have that ensures the job gets done right the first time.
On Point Locksmith In Surrey ultimate experts in locks and doors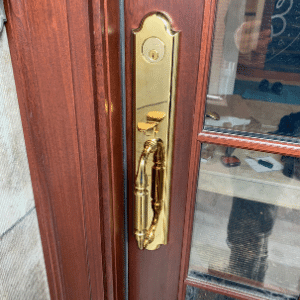 What are the chances that you will have a locksmith need when it is normal business hours? That is why we offer 24 hour service. You never know when a lock issue is going to arise, and we are here to make sure that you are not having to worry about what to do, when the pros are only a phone call away. Whether you have a lockout or you find that your lock is no longer working, then you are going to need our services. 
Emergency Surrey, BC Locksmith Service
Emergency locksmith services are something that people need from time to time.
And we are here to make it happen.
Our professionals are going to get to you as soon as possible to ensure that the lock issue you have is taken care of.
If you find yourself stranded in a parking lot because you have lost your keys, we are who to call. If you find that your locks are not working properly, then we can make it to where your keys are functioning properly once again.
" I wanted to install high security locks in my business. I called On Point, the technician showed up at the scheduled time. He was very knowledgeable, gave me a thorough explanation of what would fit my needs. The price was reasonable and the job was clean and professional. 100% recommended! "
" Raz was friendly and professional. We called them to put up a new lock at the office and the installation was done on the same day. Very accommodating with my additional requests too! The locks he installed all worked very fine. Very pleased with their service! Highly recommended! "
" On Point Locksmith provides excellent service! Raz was friendly, fast and efficient! I highly recommend this company for all your lock and key needs. I'd definitely use them again! "
Aside from our emergency services that we offer for your lockout needs or whatnot, we also offer services like:
– Change out locks on home or business
– Install new locks
– Lock repair
– Make duplicate for car keys
For any situation in which you need a locksmith in the Surrey, BC area, then we are here to make it happen.
You can count on us for honest service that is going to ensure that you are taken care of and customer service is highly valued.
You can rest assure that you are getting our professionals who have the knowledge to fix the problem at an affordable rate!